DOROTHY BUNNY BOWEN
---
Statement
I started as a painter and art historian.
In 1980 I discovered batik, after working as a textile research associate at the Museum of International Folk Art for ten years. Batik combined my love for textiles with my training as a painter.
Water is a recurring theme for me; living in the desert Southwest.
I'm aware of every drop that falls, flows or evaporates anywhere nearby.
I believe we should live lightly on this earth in absolute awe of its magnificence.
I hope this comes through in my work.

---
Classes
Bunny has taught workshops in batik and silk painting for fiber arts groups. She taught at Ghost Ranch for 14 years, and is now retired from teaching.
---
Galleries
Hoot Art Gallery, Placitas, NM
---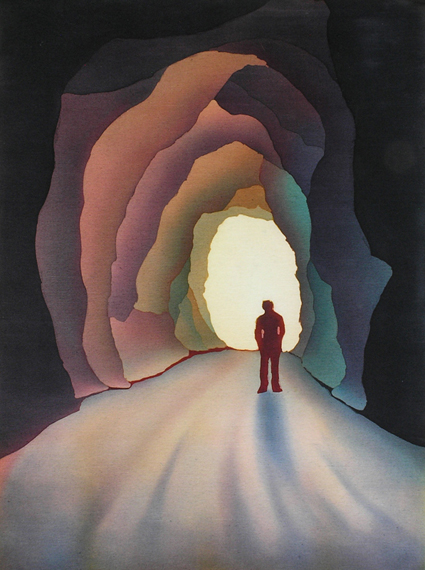 "Passage, Rozome on silk, 28 x 22, $600
Below is a short video illustration of the rozome process.Enjoy!